This from-scratch version of the classic recipe is soft, gooey, and loaded with sweet flavors that will leave you craving for more. Unlike other recipes, this one skips the need to refrigerate the dough, making it quick and easy to whip up a batch of these delightful cookies.
Coated in confectioners' sugar for a hint of sweetness and a beautiful appearance, these cookies are perfect for sharing with loved ones or treating yourself to a little indulgence. Plus, we'll share tips on how to freeze both the dough and the baked cookies for future enjoyment. Try these Ooey Gooey Butter Cookies today and experience a cookie like no other!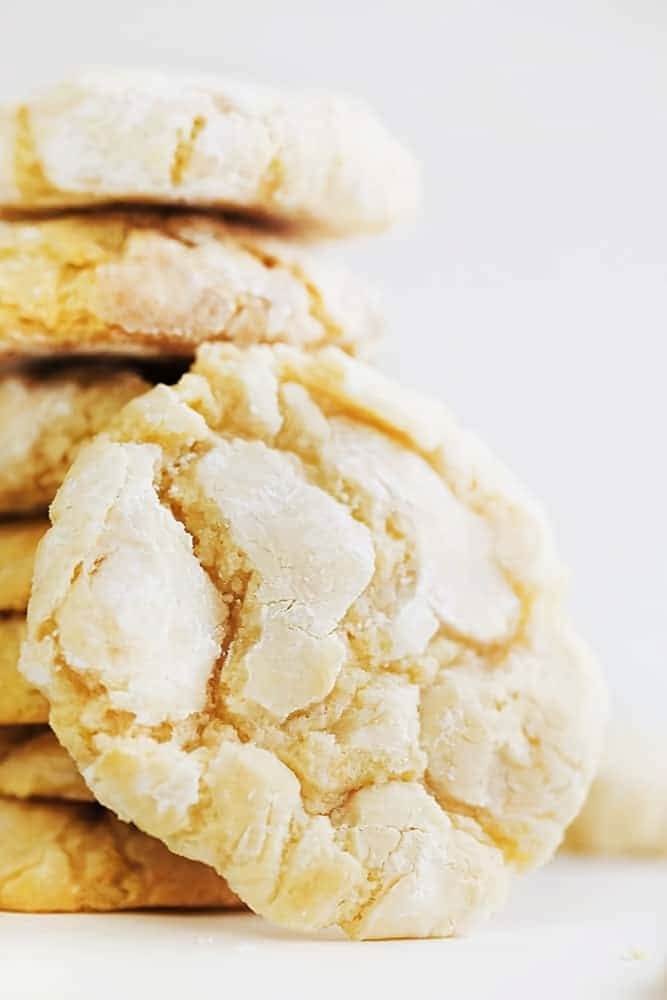 Ingredients:
½ cup (1 stick / 113 g) salted butter, softened
1 package (8 ounces) cream cheese, softened
1 ½ cups (300 g) granulated sugar
1 large egg, room temperature
1 teaspoon vanilla extract
2 ¼ cups (282 g) all-purpose flour
½ cup (63 g) confectioners' sugar
3 teaspoons baking powder
½ cup confectioners' sugar, for rolling cookie dough in
Instructions:
Preheat your oven to 350°F and line baking sheets with parchment paper.
In a large bowl, use a hand-held mixer to beat the softened butter, cream cheese, and granulated sugar until well blended.
Add in the egg and vanilla extract, and continue to beat until fully incorporated.
Gradually add in the flour, baking powder, and ½ cup of confectioners' sugar to the creamed mixture, mixing on low speed until well combined.
Using a 2-tablespoon cookie scoop, scoop the dough and then roll each portion into confectioners' sugar, coating it evenly.
Place approximately 6 dough balls on the lined baking sheets, leaving some space between them for spreading.
Bake the cookies in the preheated oven for 8-11 minutes, or until they no longer appear wet on top.
After about 5 minutes, transfer the cookies to wire racks to cool completely.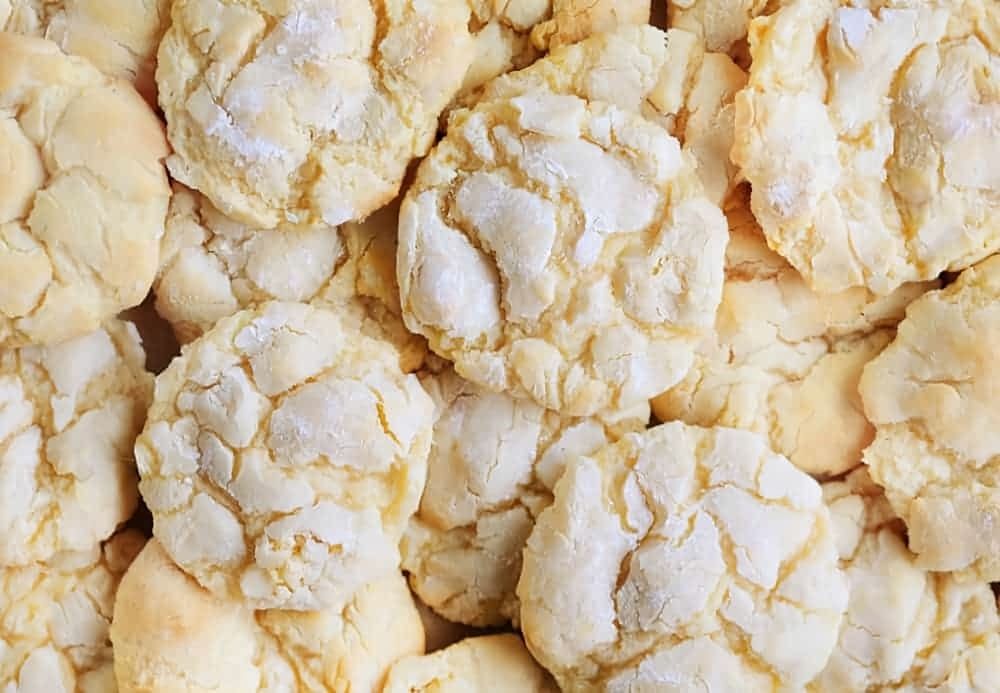 How to Freeze Ooey Gooey Butter Cookie Dough:
Scoop out individual cookie dough balls using a cookie scoop.
Place the dough balls on a baking sheet lined with parchment paper, making sure they are not touching each other.
Place the baking sheet with the dough balls in the freezer for about 30 minutes or until the dough balls are chilled through.
Once chilled, transfer the dough balls to an airtight freezer-safe bag or container. Label the bag or container with the cookie name and date.
Store the dough in the freezer for up to 3 months.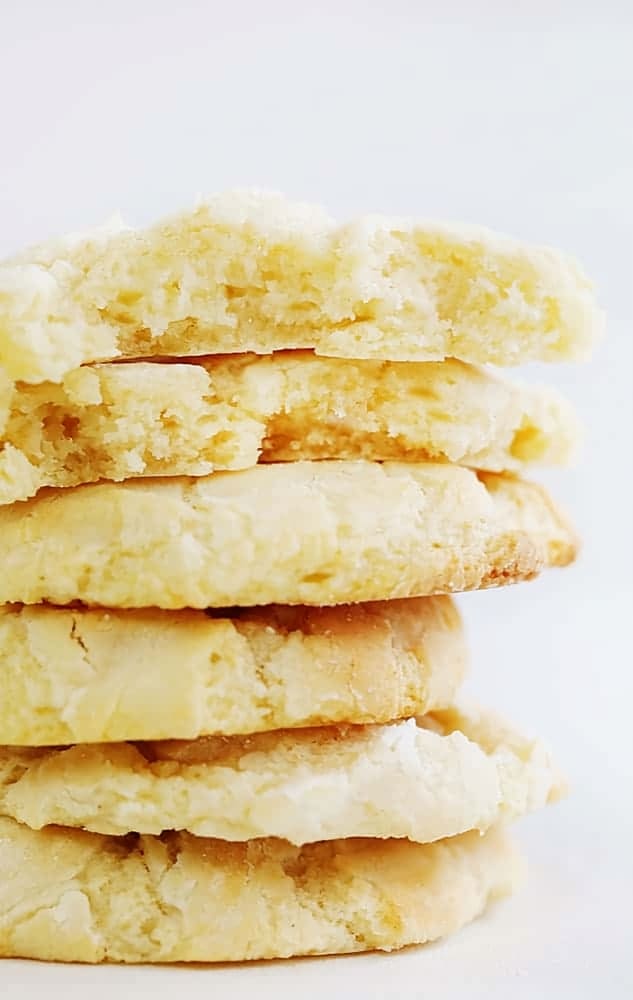 How to Freeze Baked Ooey Gooey Butter Cookies:
Allow the baked cookies to cool completely to room temperature.
Line a large flat plastic container with parchment or wax paper on the bottom.
Place a layer of cookies on top of the parchment or wax paper in the container, making sure they are not touching each other.
Place another layer of parchment or wax paper on top of the cookies, and then another layer of cookies.
Place a slice of bread in the container to help absorb any moisture and keep the cookies fresh.
Close the container tightly and label it with the cookie name and date.
Store the container in the freezer for up to 3 months.
Pro Tips for Freezing Ooey Gooey Butter Cookies:
Freezing the dough allows you to have freshly baked cookies whenever you want without having to make the dough from scratch.
Labeling the bags or containers with the cookie name and date helps you keep track of what's in the freezer and how long it has been stored.
Placing parchment or wax paper between the layers of cookies prevents them from sticking together and makes it easier to separate them when you're ready to enjoy them.
Using a slice of bread in the container with the baked cookies helps absorb any excess moisture and keeps the cookies from becoming too soft or soggy during freezing.
Allow the baked cookies to come to room temperature before enjoying them for the best taste and texture. You can also reheat them in the oven for a few minutes to restore their ooey gooey goodness.