Here's a recipe for a delicious pie on a wonderful puff pastry.
Spinach, several kinds of cheese and juicy salami – the filling is amazing! This pie is sure to be memorable for your guests.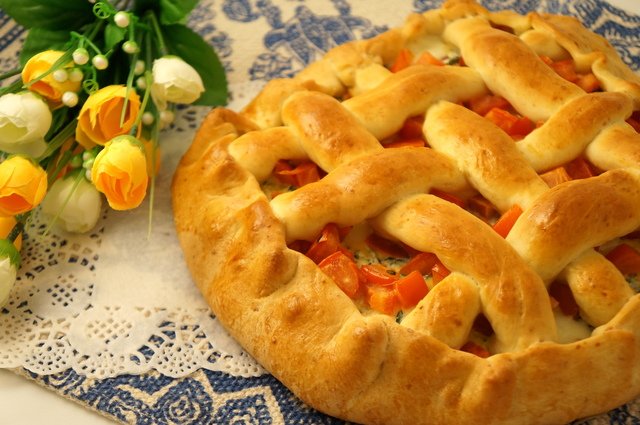 INGREDIENTS
dough:
warm water – 90 ml.
dry yeast – 2,5 tsp.
sugar – 1,5 tsp.
1 large egg
olive oil – 2 tablespoons.
flour (about 300 gr) – 2 cups
salt – 1 tsp.
parmesan – 0,25 cup finely grated
stuffing:
good quality salami – 130-140 gr.
spinach (defrost, chop) – 280 g.
ricotta – 200 g ricotta
3/4 cup grated semi-hard cheese
Parmesan – 1/4 cup grated
dried basil (better to replace with fresh) – 1.5 tbsp.
ground black pepper – 0.5 tsp.
egg
mozzarella – 90 gr
tomatoes – 2-3 pcs.
STEP BY STEP RECIPE
Knead the dough using the ingredients, leave for 1 hour, knead, and leave for about 40 minutes.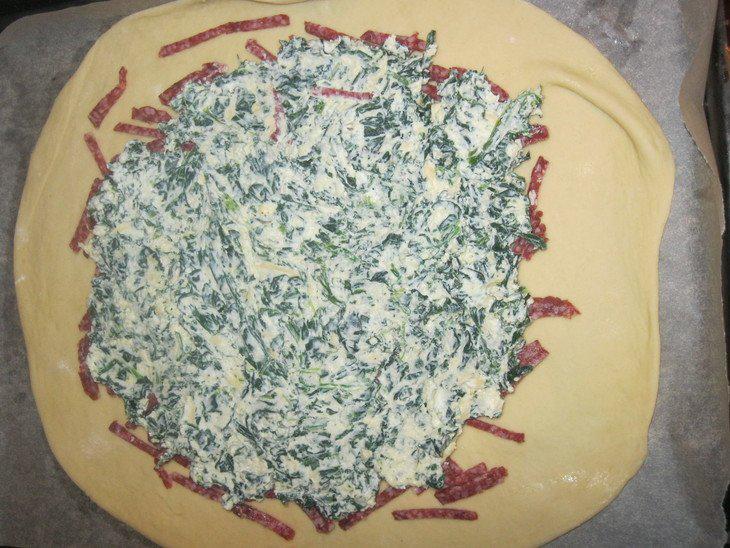 While the dough is cooking, prepare the filling.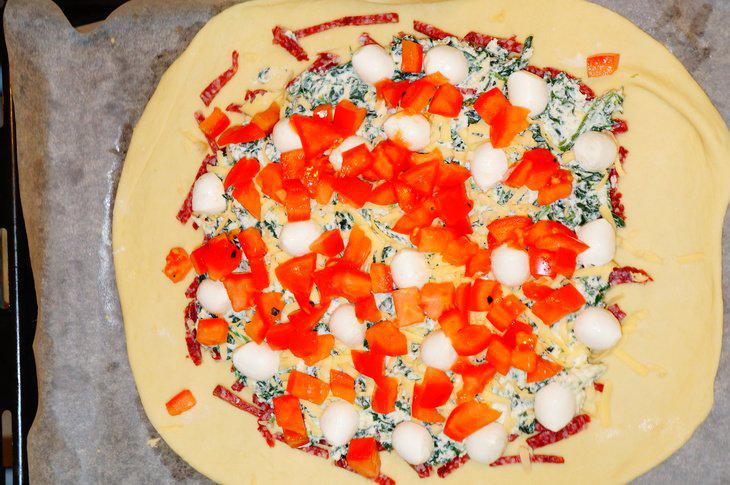 Divide the dough into two parts. Roll the larger part into a circle, arrange the salami, top with semi-hard cheese, then the mixture of ricotta, parmesan, egg and spinach. Sprinkle with black pepper and basil. Then lay out the sliced tomatoes and mozzarella.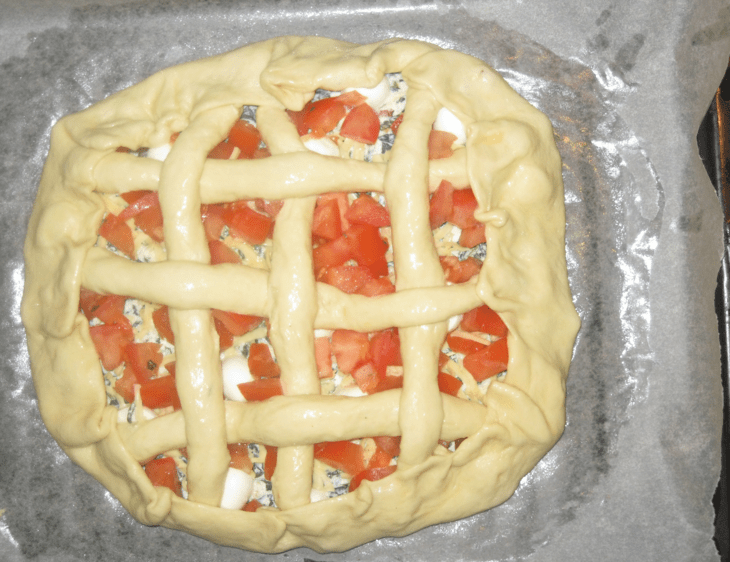 From the second part of the dough form "sausages", spread them lattice on the filling, fix the edges.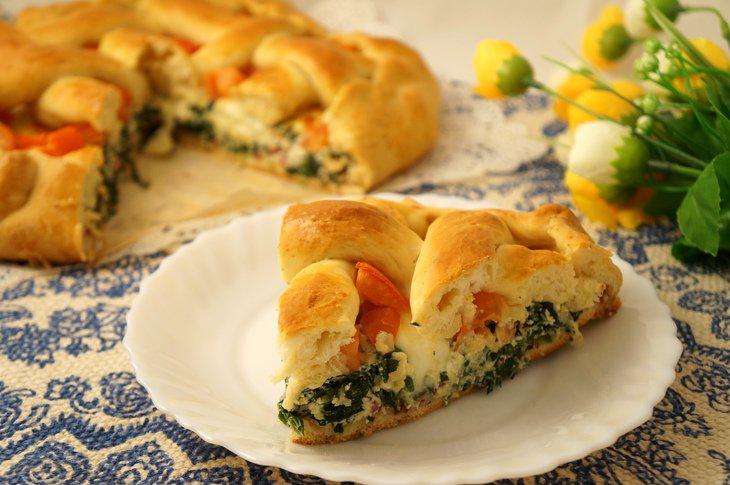 Bake in a 190-200g oven until the dough is ready.