Let's try recipes for delicious homemade sausage from Ukraine and stop buying sausage in the store!
Homemade sausage is great, nothing extra, no chemicals! Just meat and spices. A delicious recipe that is easy to repeat!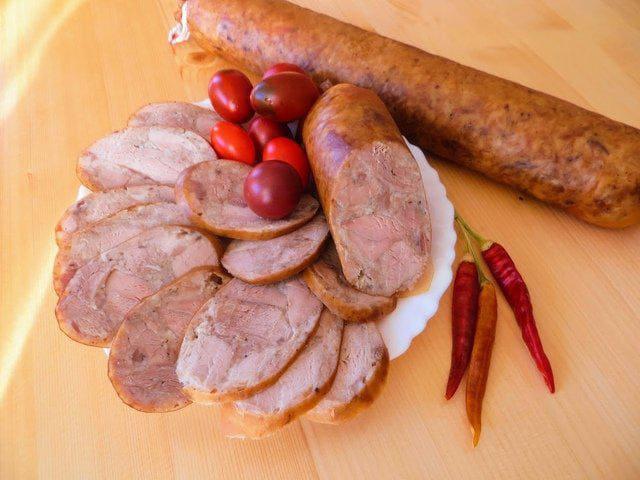 INGREDIENTS
knuckle 2 pc.
bay leaf 3 units.
peppercorn pepper 8 units
spices:
seasoning mix for pork 2 tbsp.
dried garlic 1 tbsp.
or you can take:
dried garlic 1 tsp.
ground coriander 1 tsp.
black pepper 1 tsp.
nutmeg 1/2 tsp.
ground cumin 1/2 tsp.
salt
STEP BY STEP RECIPE
I have two knuckles today, weighing 2.4 kg.
I soaked the knuckles in cold water for a couple of hours, then peeled the skin.
Pour water over the knuckles (in a big pot), add bayroot and pepper.
Let boil, remove the foam (if possible) and reducing the heat, cook for 2-3 hours (depending on the size of the knuckle).
When everything is ready, the bones should separate well from the meat.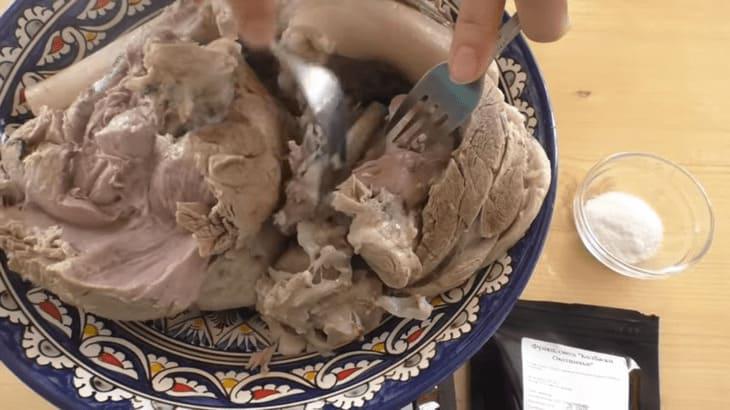 Skins and excess fat are passed through a meat grinder, and the meat is cut into medium pieces.
Add salt to taste, mix.
Now enter all prepared spices and half a glass of broth (strained).
The mass should turn out viscous.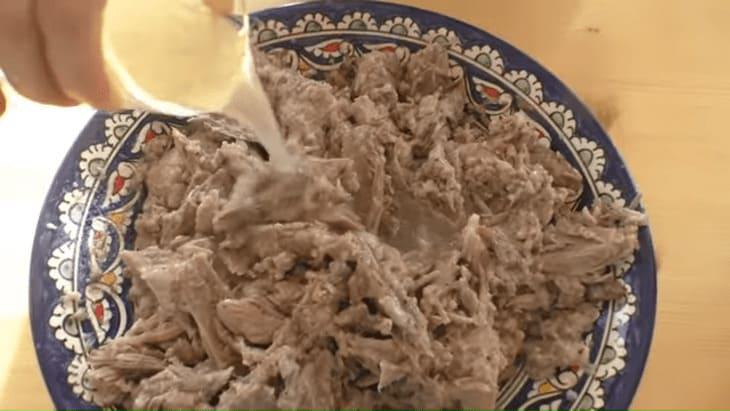 Spread the stuffing into the shell.
Tighten the ends well and tie them up.
You get three sticks of sausage.
Send the sausage to a saucepan with water, bring the temperature to 70 degrees and cook for 40-50 minutes.
Cool the sausage under a small weight.
It turns out very fragrant, juicy and incredibly tasty sausage.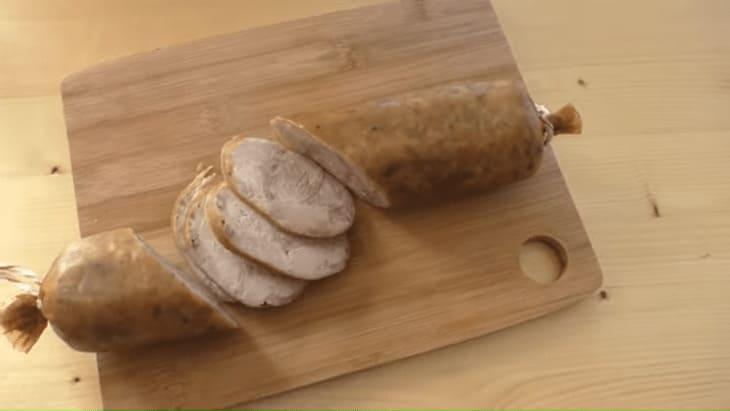 Perfectly sliced and quickly eaten!
Didn't even have time to think about weighing it this time (I stand corrected).