A simple and delicious homemade lasagna with ground veal, red wine, tomato sauce, cheese and aromatic herbs is sure to please your family!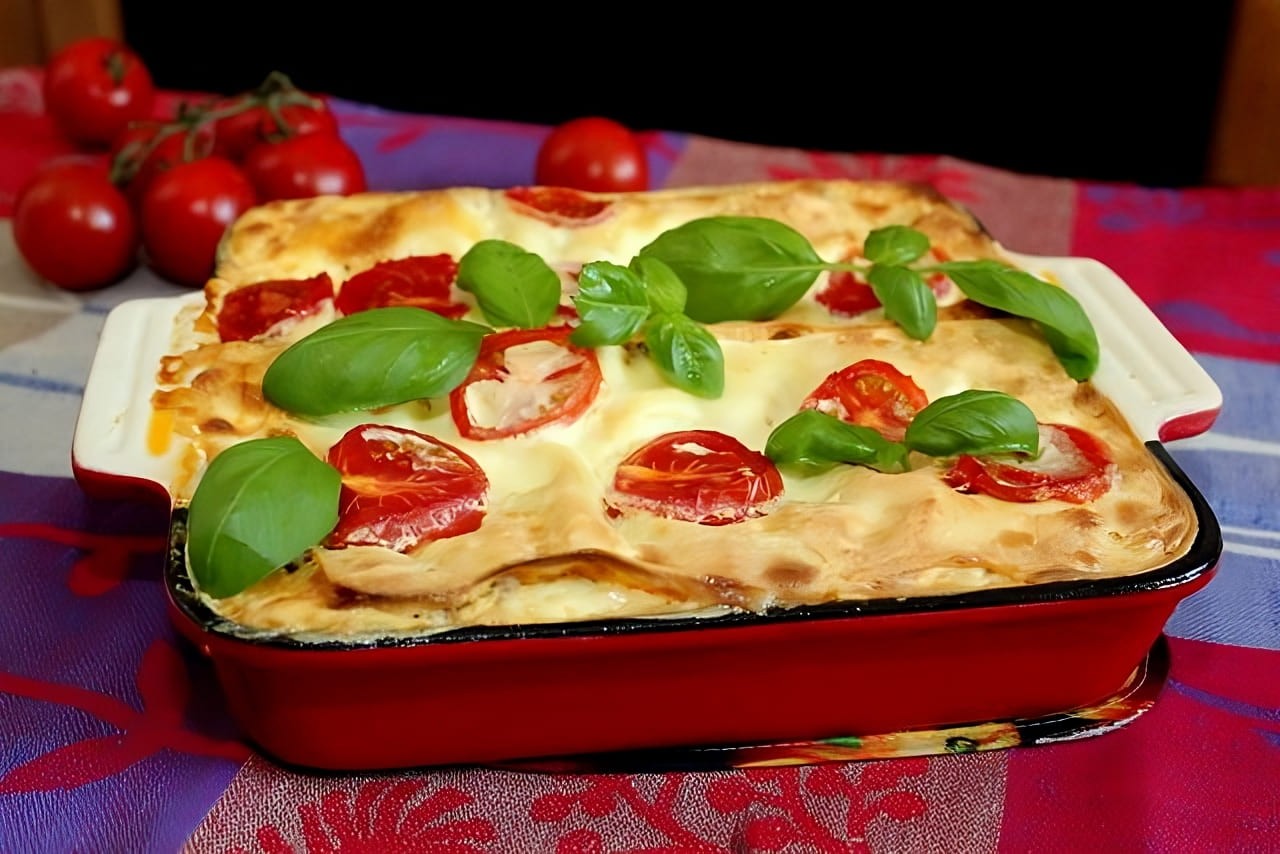 INGREDIENTS
basic
Parmesan – 200 gr.
lasagna sheets – 8 sheets
basil – 4 sprigs
tomato – 2 units
cream sauce
butter – 1 tbsp.
flour – 1 tbsp.
20-30% cream – 400 ml
Provence herbs – 1 tsp.
salt
meat sauce
carrots – 1 pc
onions – 1 pc
garlic – 2 cloves
minced veal – 300 g
dry red wine – 70 ml.
tomato juice – 300 ml.
olive oil – 4 tbsp
sugar
salt
black pepper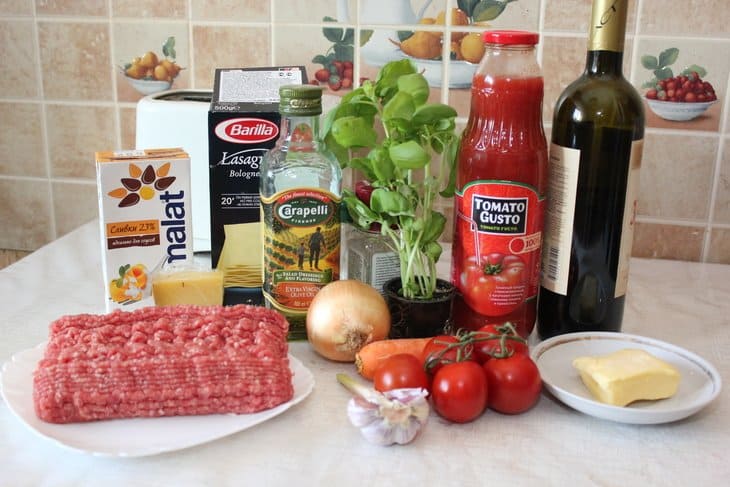 Instructions
For the meat sauce, finely chop garlic, onion and carrot, fry in a deep well heated saucepan in olive oil until soft. Add the minced veal and stir-fry for 10 minutes.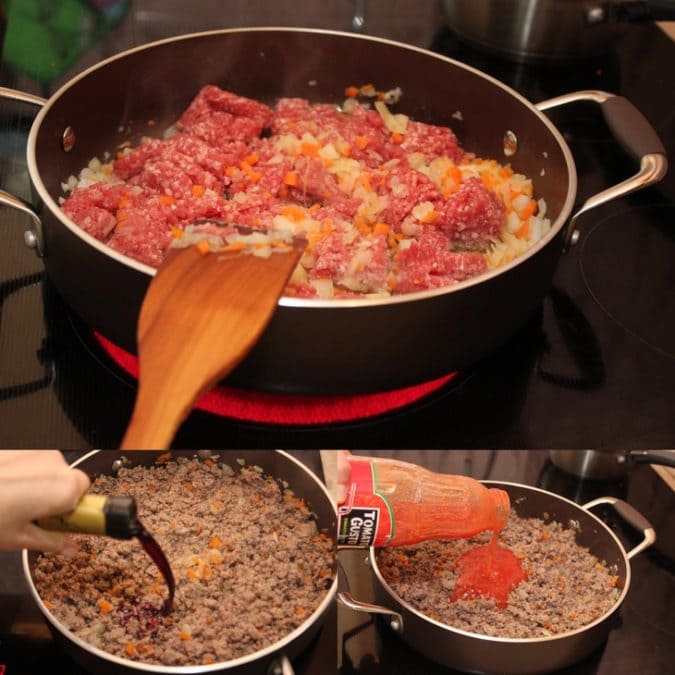 Add the wine, after another 1 minute the tomato juice. Braise on low heat under a lid for 30-40 minutes, stirring occasionally. At the end, salt, pepper, add sugar and remove from the heat.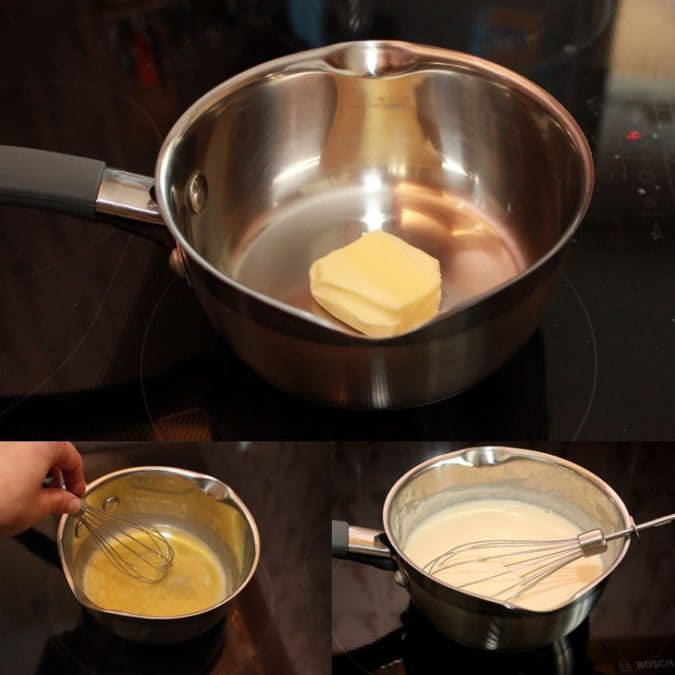 For the cream sauce, melt the butter in a saucepan over a low heat, then add the flour and mix well so that there are no lumps. Pour in the cream, stirring the sauce constantly with a whisk, add the Provence herbs and salt. Bring to a boil, reduce heat to low and simmer for another 4-5 minutes until the sauce has thickened slightly. Remove from the heat and set aside.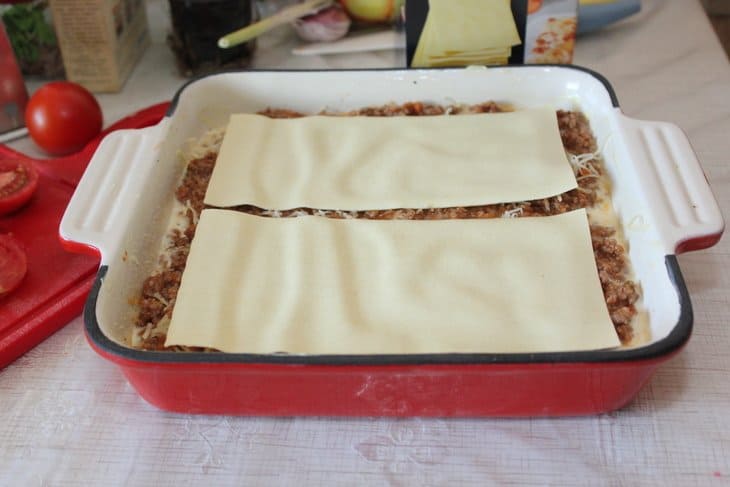 Grate the cheese on a coarse grater, cut the tomatoes into circles.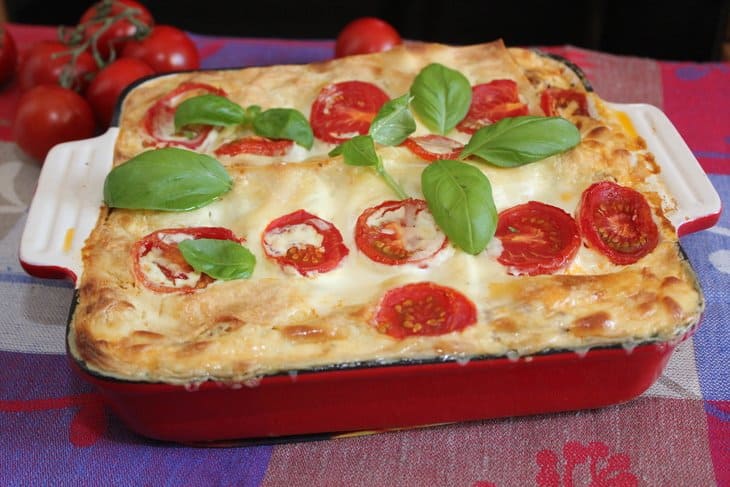 Pour some of the cream sauce into the bottom of a heatproof dish and then place the lasagne sheets, pressing them lightly into the sauce. Spread a layer of meat sauce evenly on top, sprinkle with grated cheese and cover again with lasagne sheets. Continue layering in this manner until you run out of ingredients. Pour lasagne with remaining cream sauce, put tomato slices on top, sprinkle with cheese and bake at 180C for 35-40 minutes until golden. Serve the lasagne hot, garnished with basil leaves.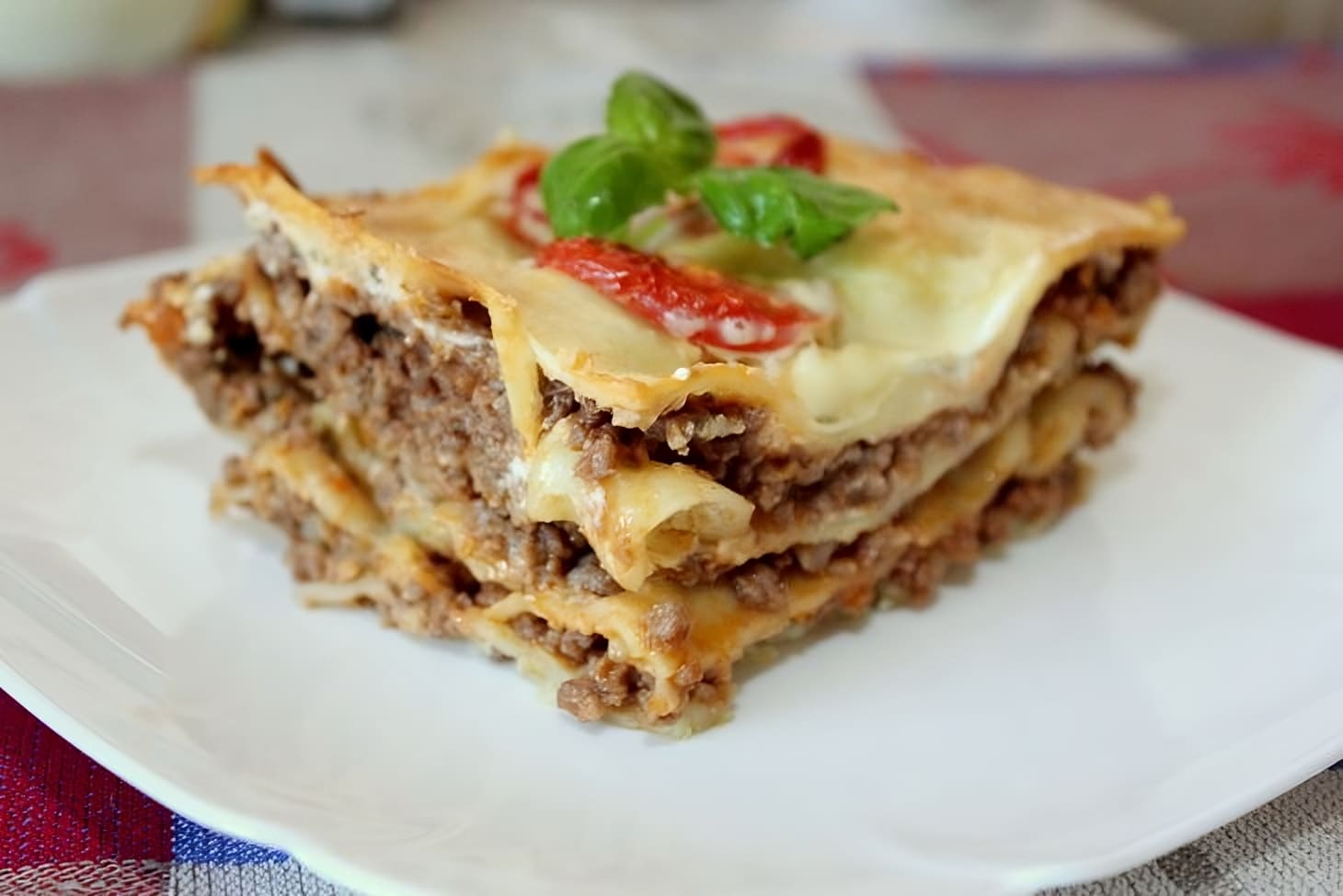 Bon appetit!