One day on my birthday, I was looking in my notebook for a recipe for an interesting and inexpensive salad. I found one recipe that I wrote down once, but never made it, and very wrongly… When I made it and treated colleagues from work, not only women but men asked for the recipe. I highly recommend that you also try to make it. You will be surprised how simple and delicious this salad is!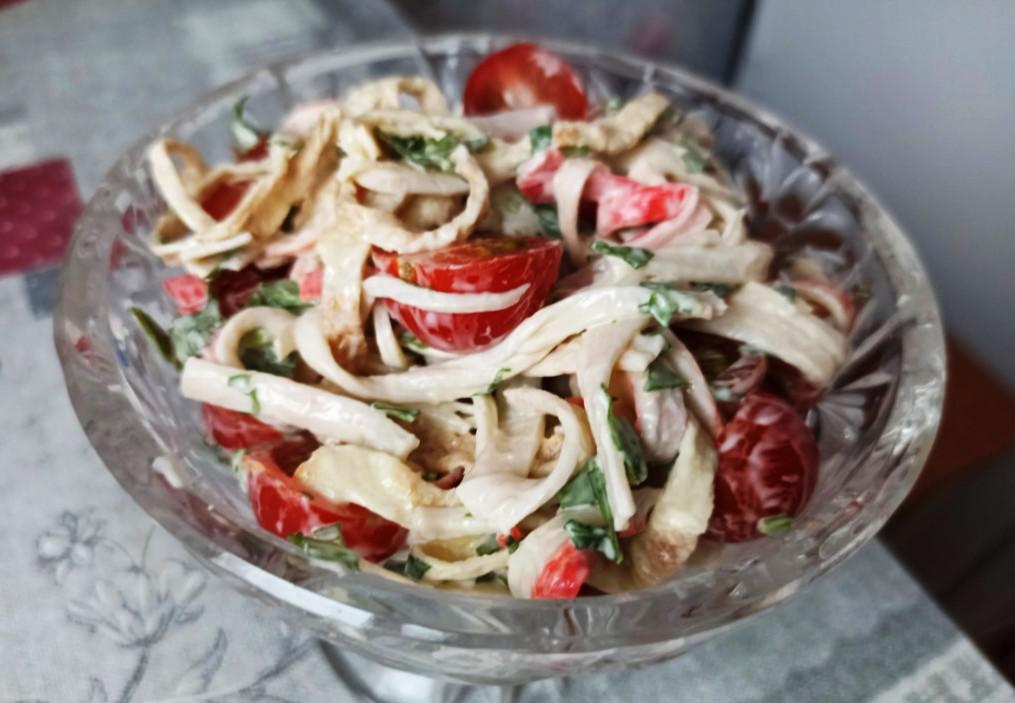 Ingredients for 1 serving:
Crab sticks imitation, 4 pcs;
Egg, 1 pc;
salt, pepper, mayonnaise;
green onions and greens;
Any tomatoes, cherry tomatoes would be prettier, 2 – 3 pcs.
Instructions:
Beat egg with a pinch of salt and fry as one large pancake, cool.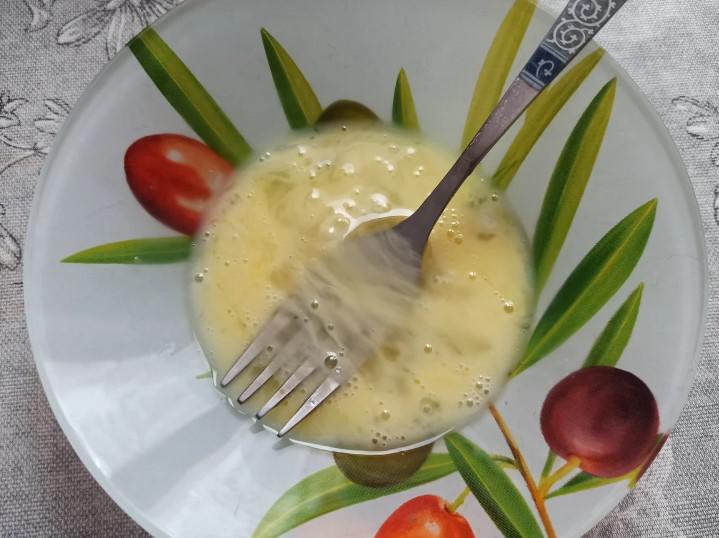 Cut the egg pancake into two pieces, fold them and cut them into straws.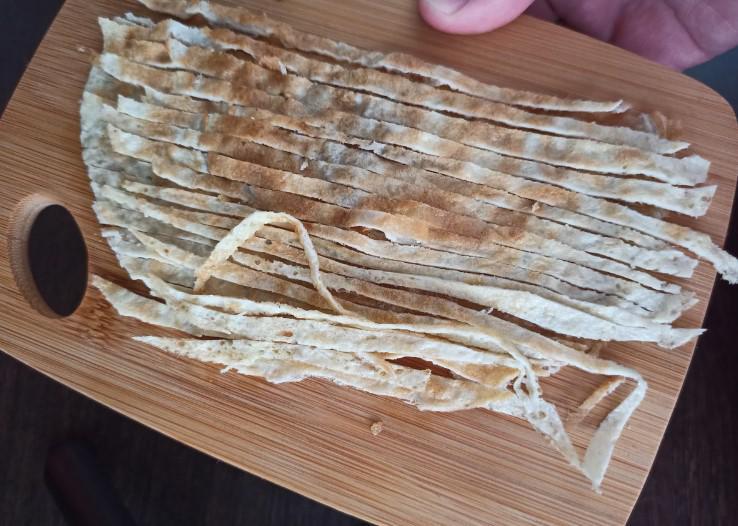 Unroll the crab sticks and also cut into sticks.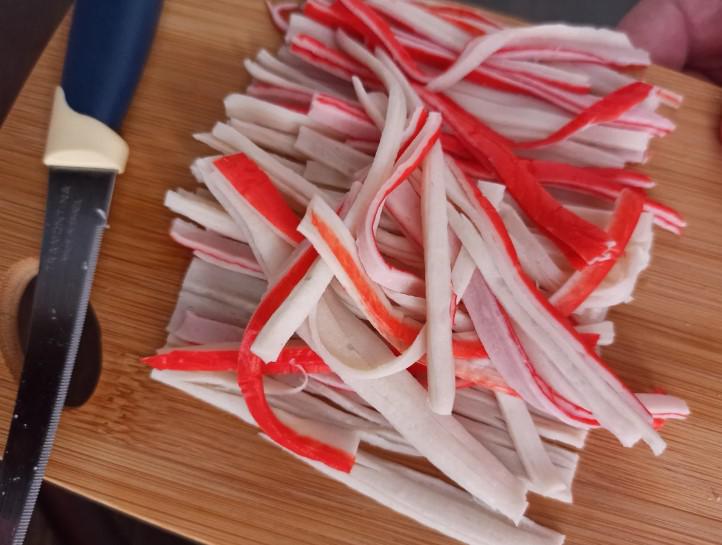 Cut the tomatoes into two pieces, remove the pulp and seeds with a spoon and then cut into slices.
Greens and green onions are cut to taste.
Mix all the products, dress with mayonnaise, taste and if there is not enough salt, add more salt.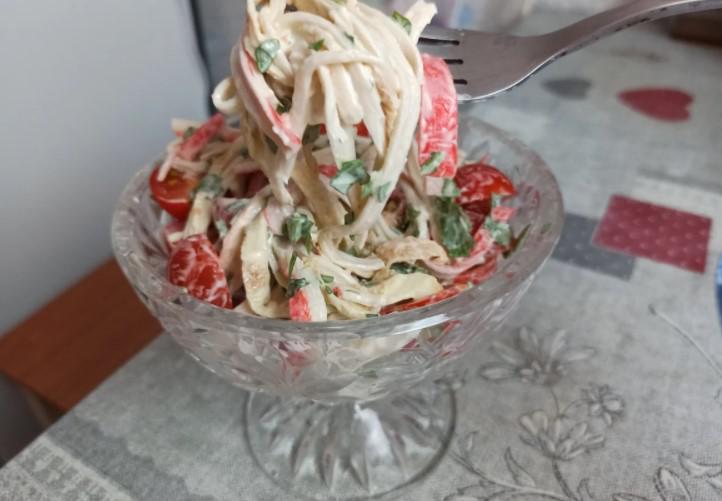 You can take any greens you want, even arugula or green salad leaves. I gave the amount of products for a small portion, just enough to try this salad. And you can multiply the amount of ingredients based on the number of servings you need.