Unlike the traditional salad with pickled herring, called "Shuba", In this salad there are other ingredients – pickled cucumber and apple.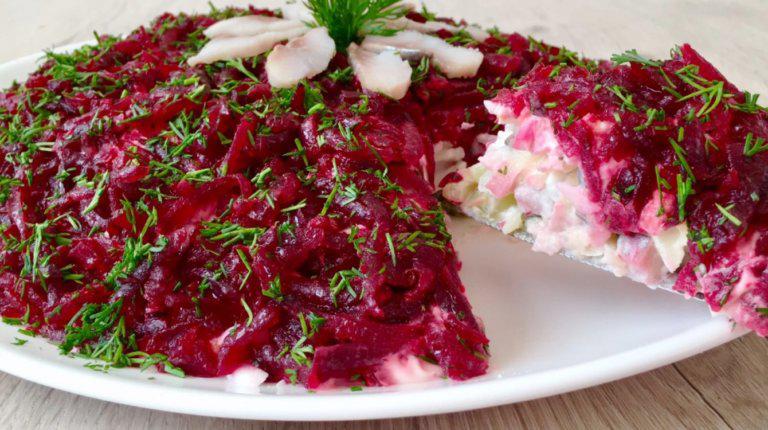 You will need the following ingredients:
Pickled herring, 250 g;
Baked beets, 1 – 2 pcs;
Baked potatoes, 2 pcs;
Sour sweet apple, 100 g
Pickled cucumber, 100 g; onion, 1 pc;
Onions, 1 pc;
Eggs, 2 pcs.
To prepare the dressing for the beets take:
Salt, 0.5 tsp;
Sugar, 1 tsp;
Lemon juice, 1 tbsp;
Vegetable oil, 2 tablespoons.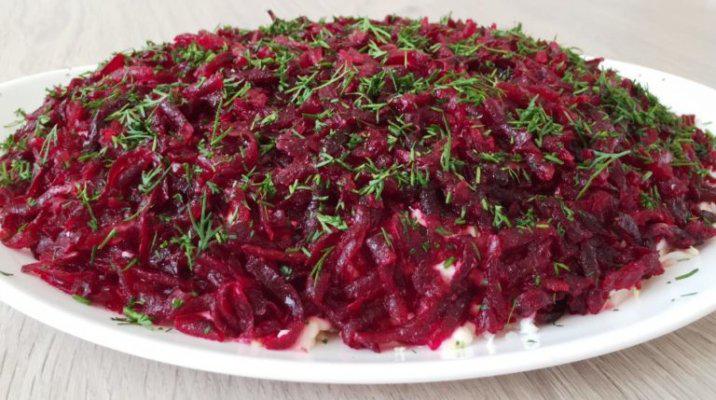 Cooking process
Bake the vegetables in the oven (at 120 degrees until tender), cool and peel. Boil the eggs.
Cover the dish with a net of mayonnaise and rub a layer of potatoes.
Shred the cucumber finely and pour it over the potatoes, make a mayonnaise net.
Finely chop the onion and cover the cucumbers with it. If the onion is not juicy – pickle previously.
Cut the fish fillet into small pieces and pour it on the onion, make a net of mayonnaise.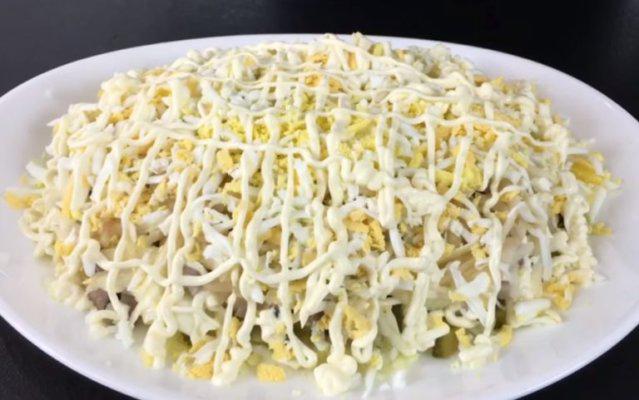 Peel the apple and grate it on a coarse grater. Sprinkle the herring.
Grate the eggs and make a mayonnaise net.
Grate beets in a separate container and fill with all the ingredients for dressing, mix everything well.
Put the beets on the salad and decorate it to your taste, chopped dill will be delicious.