A tasty and rich chicken soup. This soup is great to cook with homemade noodles, but if you do not have time for it, then store noodles will do. With this recipe, the noodles do not swell and last long in the refrigerator as freshly cooked.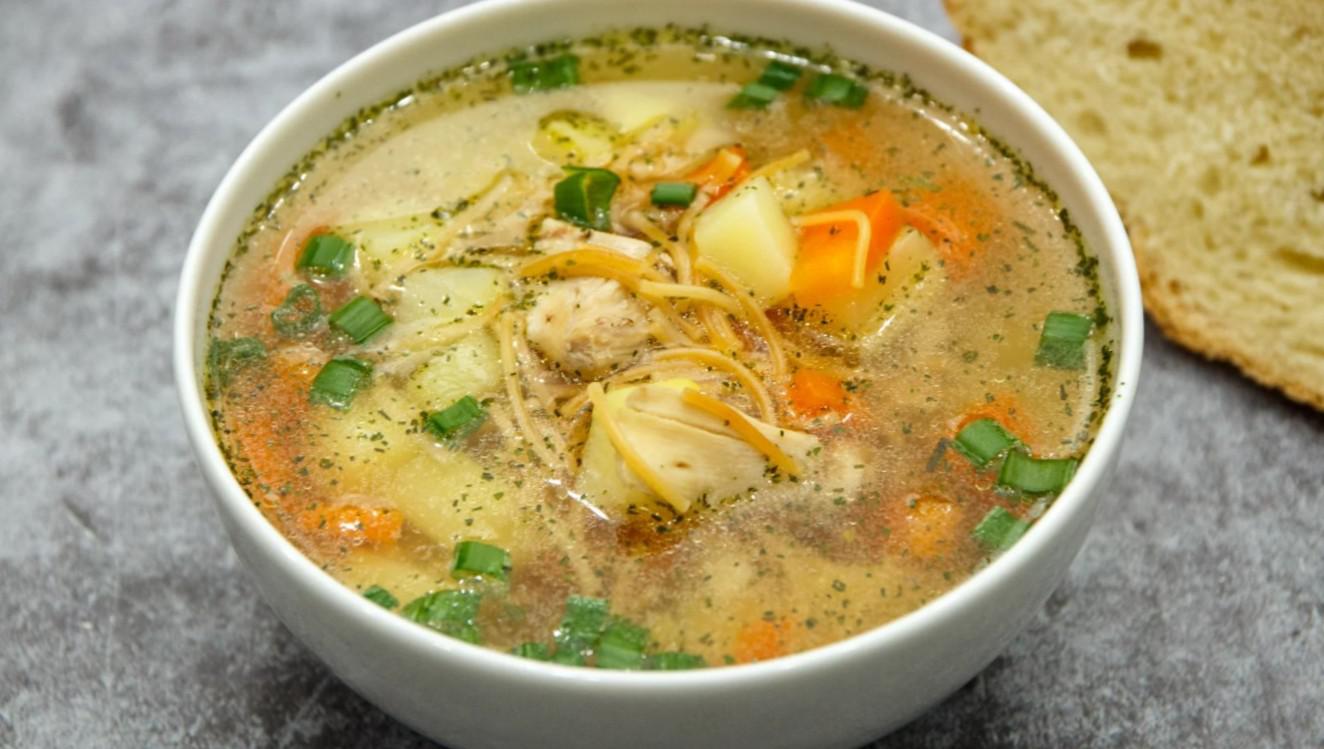 Ingredients:
Onion and carrot 1 pc;
salt and pepper;
spices and bay leaf;
any quantity of chicken meat;
thin noodles;
potatoes;
water.
Instructions:
Put meat in water, boil, remove the foam and add salt, spices, bay leaf, diced onion and grated carrot. Boil the broth until tender.
Dice potatoes and throw them in the soup.
Take any noodles to your liking. My family likes soup with thin noodles.
Roast the noodles in a dry pan, stirring constantly until golden.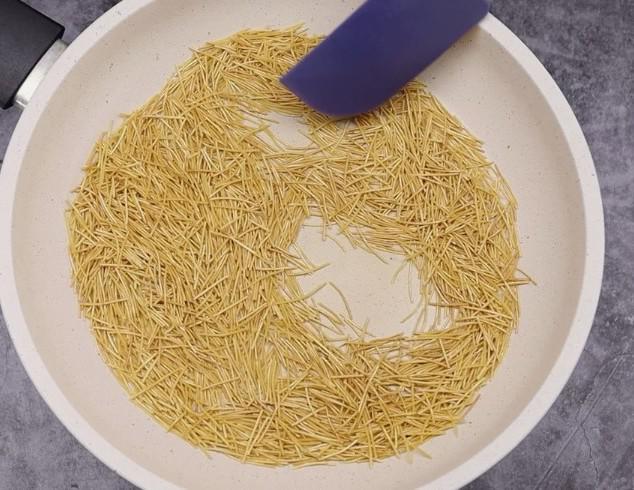 Put them on a flat dish so that the noodles cool down and then add them to the soup.
Stir well and cook until tender.
At the end of cooking, taste for salt and spices, add herbs and serve.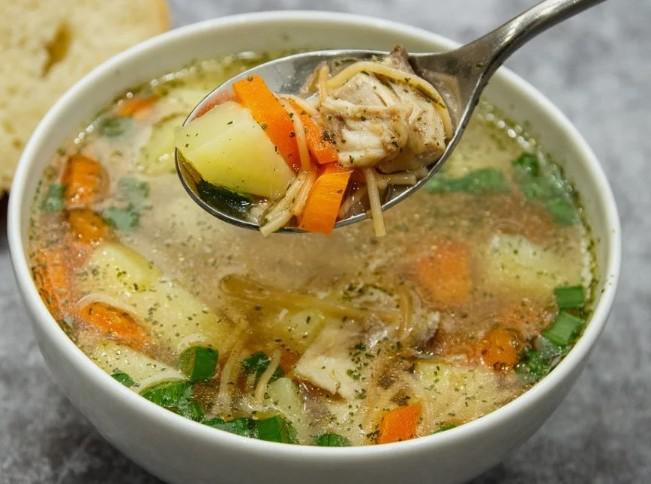 This soup is delicious with breadcrumbs and garlic rolls.