French Dip Sliders have quickly become a favorite in many households, offering a perfect solution for a quick and satisfying dinner or a portable lunch option. These delectable sliders, featuring soft rolls with a savory sauce, melted cheese, tender beef, and caramelized onions, are sure to leave you craving more. In fact, they are so irresistible that we find ourselves tripling the batch to meet the demand in record time!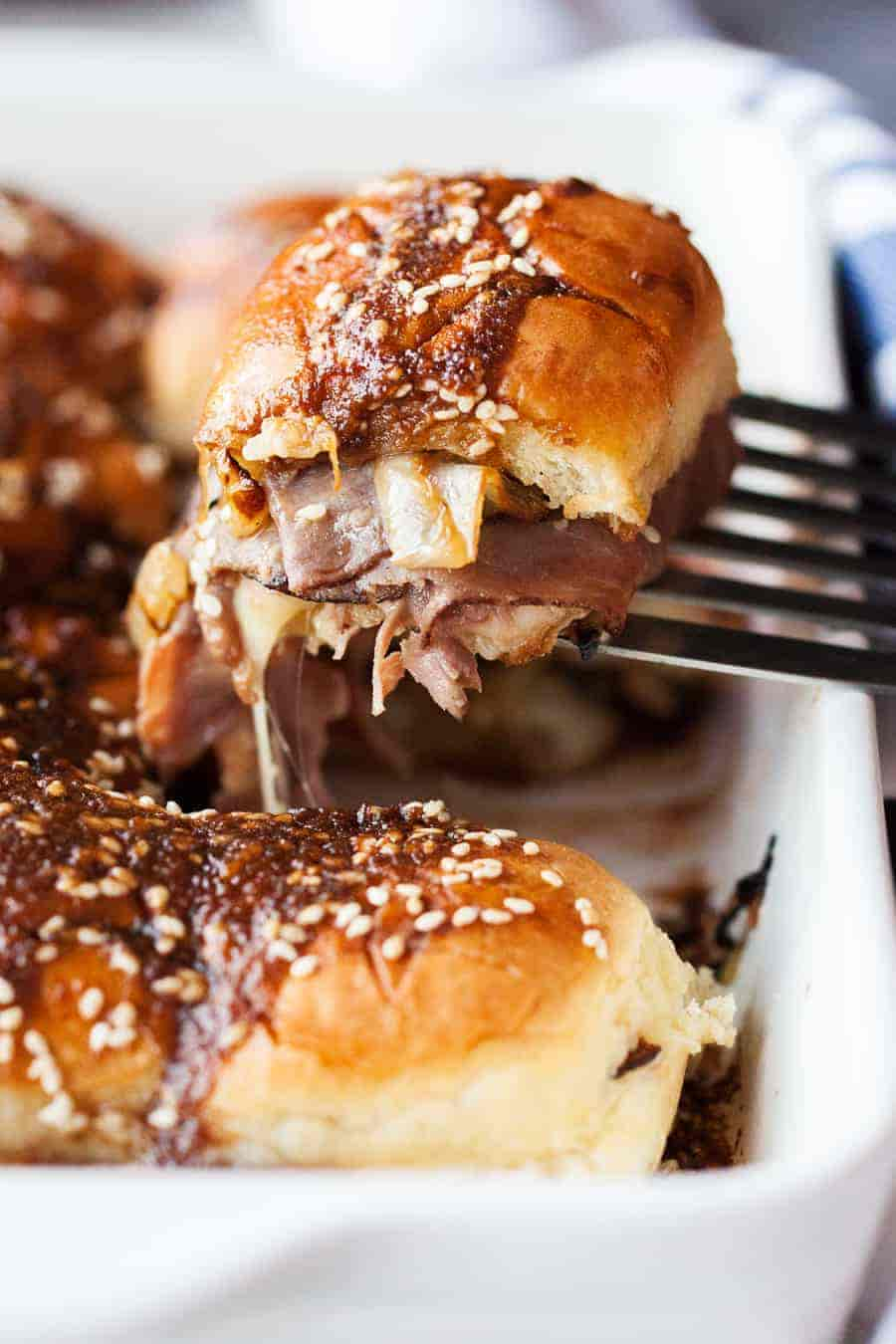 Understanding the Slider Phenomenon
Before we dive into the mouthwatering details of this recipe, let's take a moment to appreciate the essence of a slider. Essentially, a slider is a miniature version of its larger sandwich counterparts. It is often assembled using dinner rolls, making it an ideal choice when you want to feed a crowd without compromising on flavor or ease of preparation. The slider truly reigns supreme in the realm of versatile and crowd-pleasing sandwiches.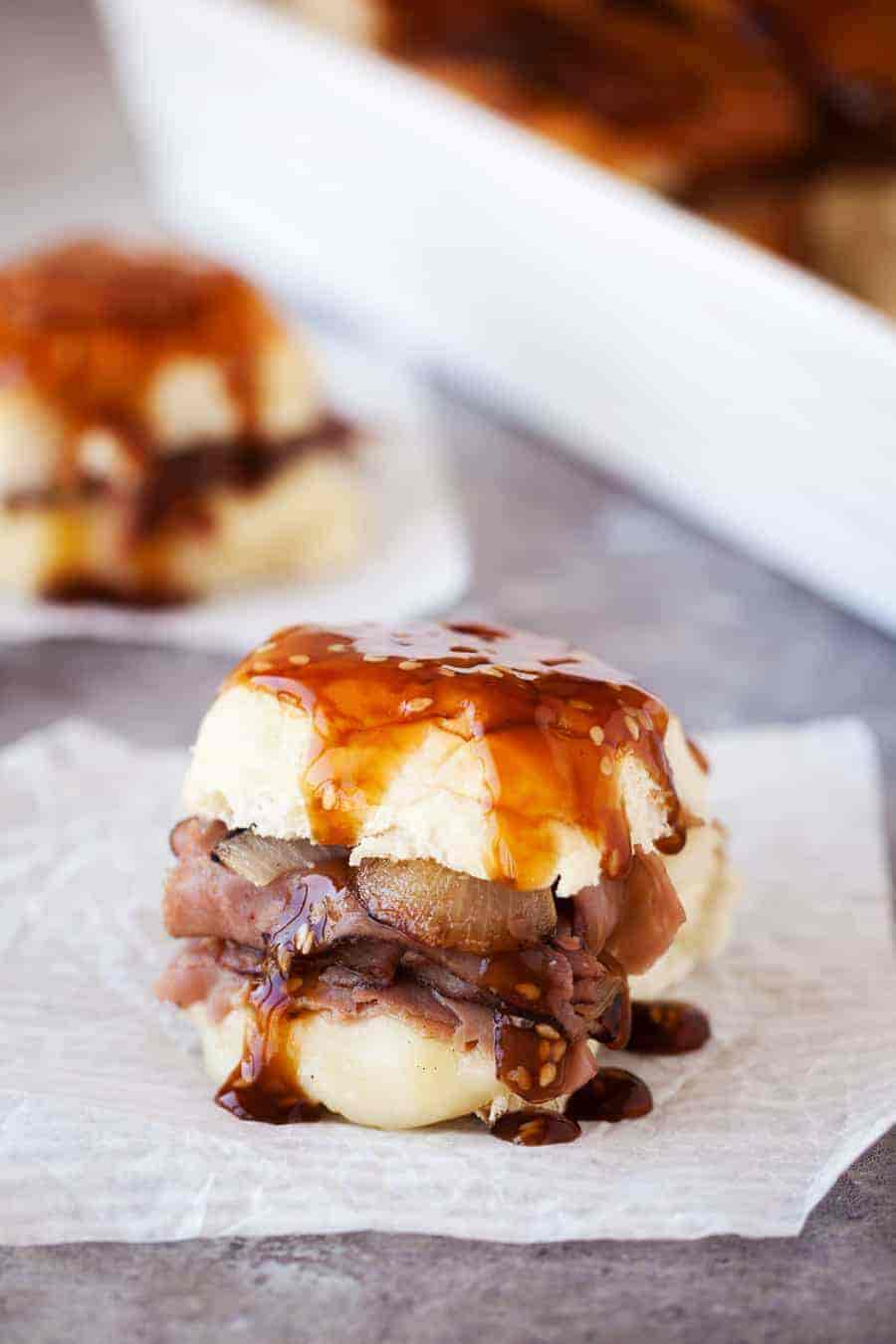 Crafting Easy French Dip Sliders
The beauty of these French Dip Sliders lies in their simplicity. With just a few steps, you can assemble a batch of sliders that will captivate your taste buds. Start by grabbing your choice of bread and placing it in a prepared pan. Then, layer on the cheese, delectable roast beef, and caramelized onions. Finally, add the crowning glory to these sliders—drizzle that heavenly French Dip sauce!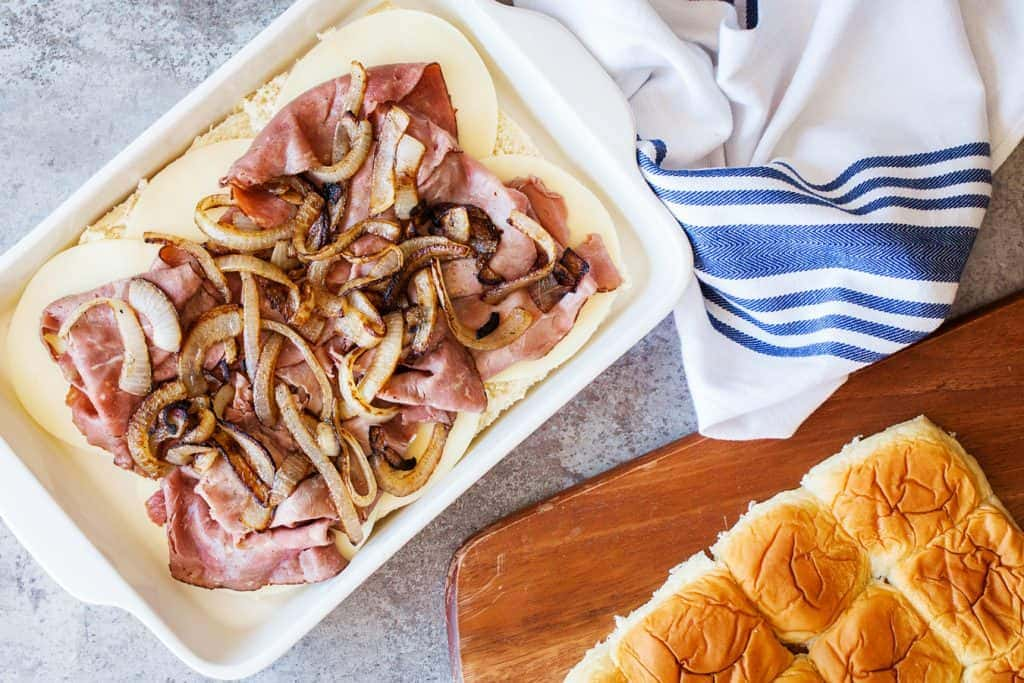 This French Dip Slider recipe is a true delight, but don't be afraid to experiment and make it your own. For an indulgent experience, consider splurging on high-quality roast beef or even slicing your own meat. Tailor the recipe to suit your preferences and let your taste buds be your guide.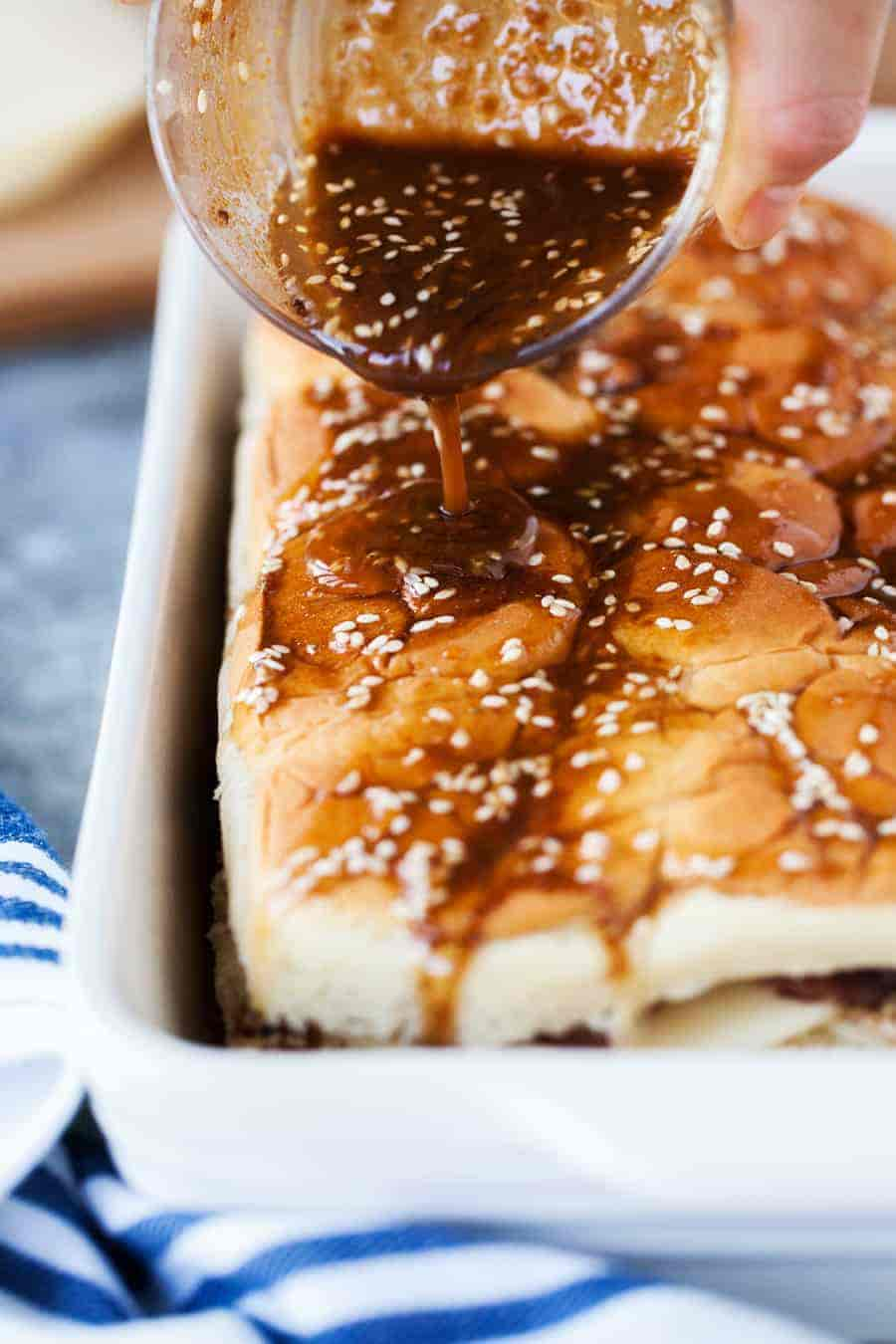 Ingredients:
10 tablespoons unsalted butter, divided
1 yellow onion, halved and sliced
1 package (12 rolls) Hawaiian sweet rolls
12 slices provolone cheese
1 pound sliced roast beef
1 package Au Jus Gravy Mix
1 teaspoon Worcestershire sauce
1 tablespoon toasted sesame seeds
¾ teaspoon garlic powder
½ teaspoon onion powder
Instructions:
In a medium skillet over medium heat, melt 2 tablespoons of butter and cook the onions until they become lightly browned and soft. Set them aside.
Preheat your oven to 350°F and grease a 9 x 13 baking dish with nonstick cooking spray.
Carefully cut the Hawaiian sweet rolls in half, ensuring that the top and bottom halves remain attached.
Place the bottom half of the rolls in the prepared baking dish and evenly layer on the provolone cheese.
Scatter the roast beef slices over the cheese, followed by the caramelized onions.
Add the top half of the rolls to complete the sandwich assembly.
In a small bowl, melt the remaining 8 tablespoons of butter in the microwave (approximately 15 seconds). Stir in the Au
Jus gravy mix, Worcestershire sauce, toasted sesame seeds, garlic powder, and onion powder.
Pour the sauce mixture over the assembled rolls, ensuring even distribution.
Bake the sliders in the preheated oven for approximately 15-20 minutes, or until the cheese has melted and the rolls are golden brown and tantalizingly fragrant.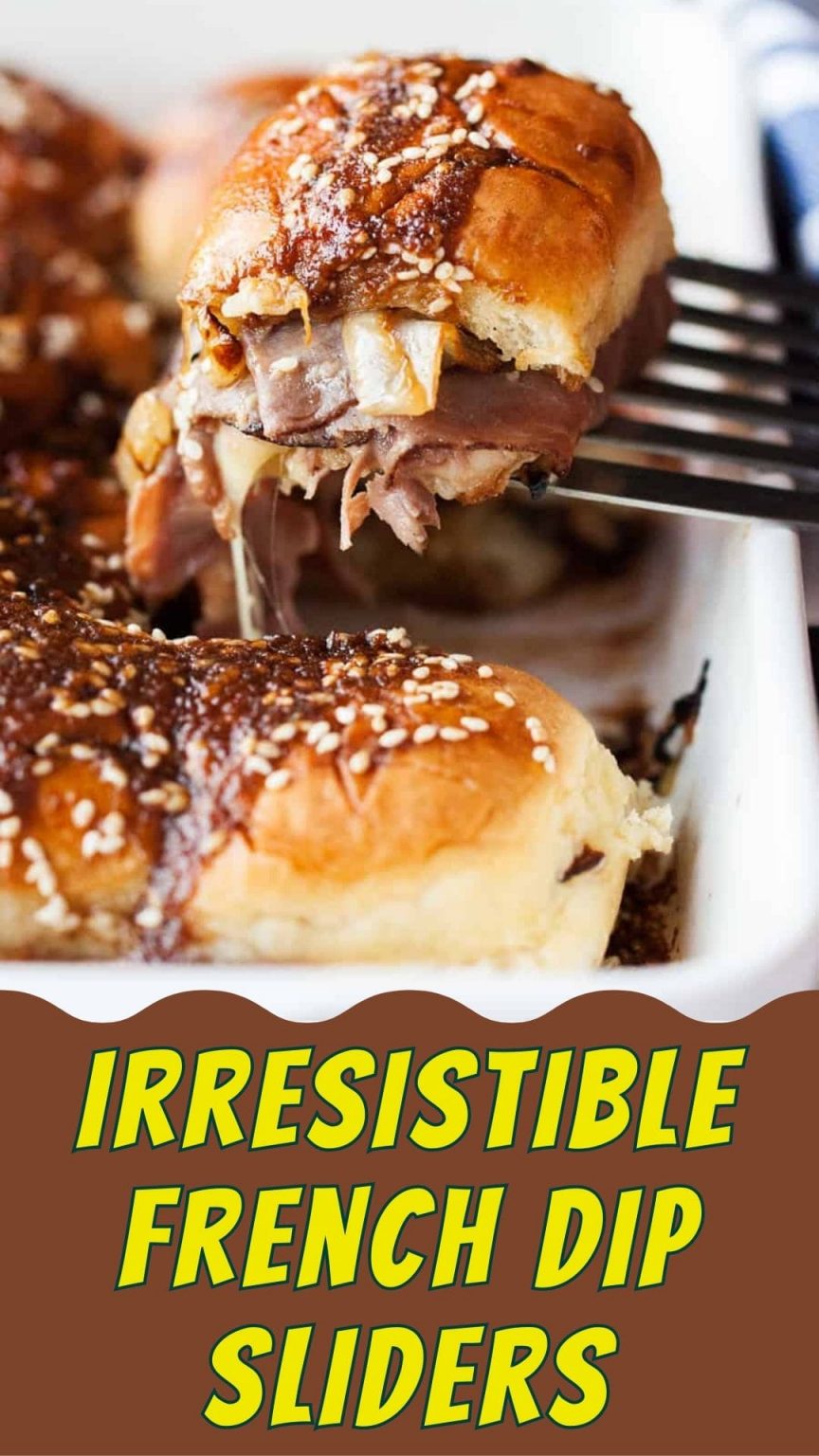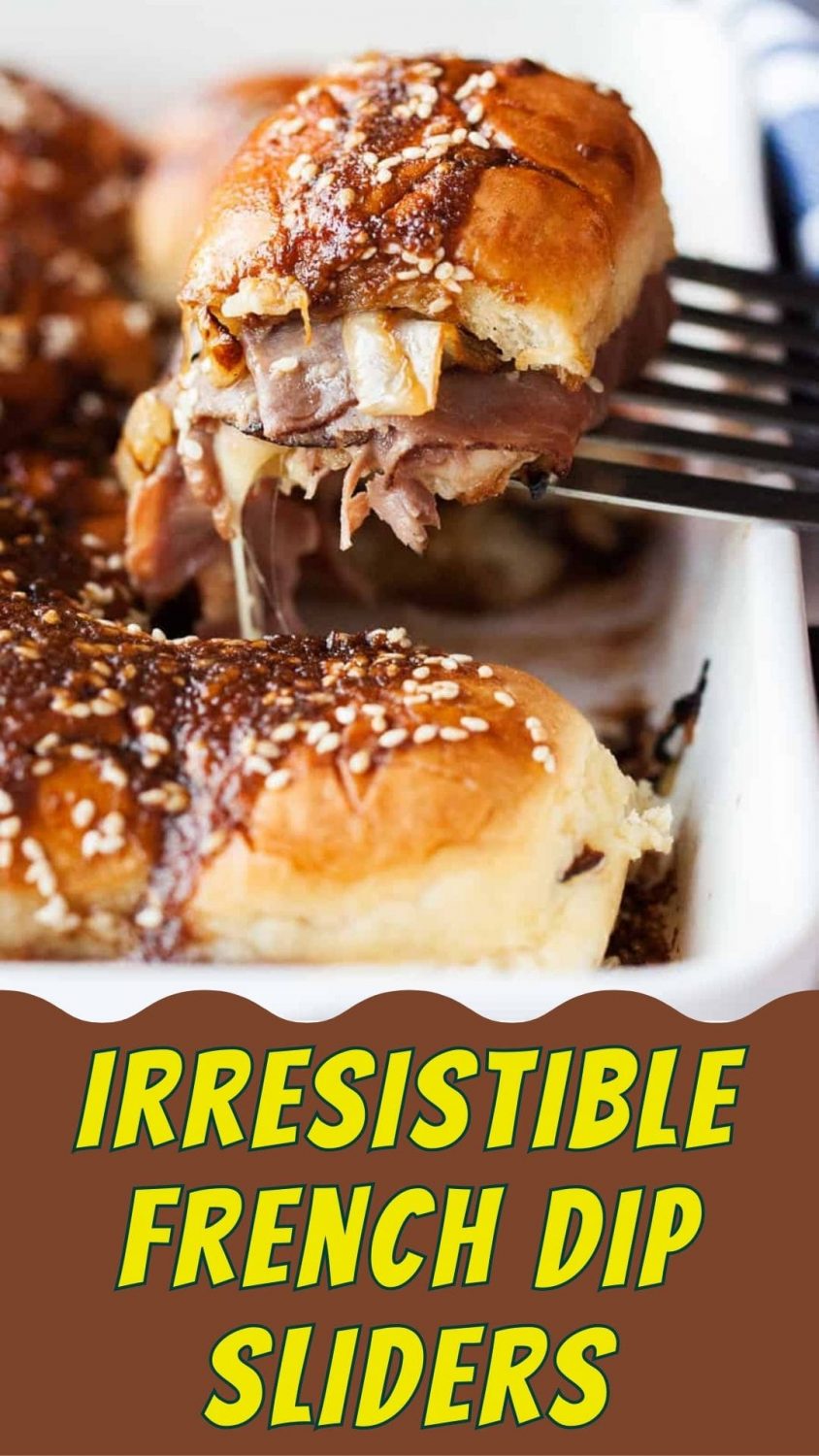 Prepare to be swept away by the heavenly aroma and mouthwatering flavors that will emerge from your kitchen. These Easy French Dip Sliders are the epitome of a satisfying and delightful meal. Enjoy the blissful experience of savoring each bite, and indulge in this culinary masterpiece that will leave you yearning for more.