Indulge in a decadent dessert with this Rich Chocolate Pie recipe that requires only four simple ingredients. Making this delightful treat is easy and perfect for a quick dessert fix. To make this chocolate pie, follow these simple steps.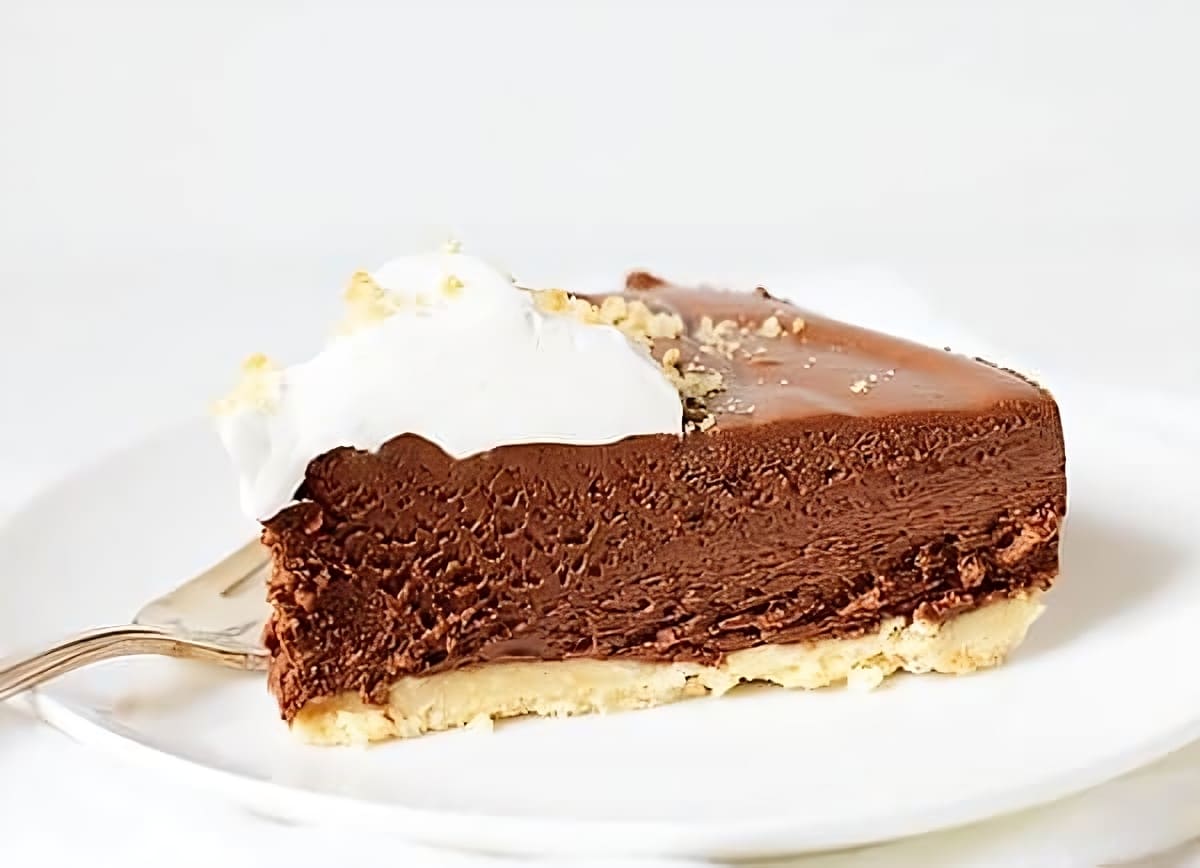 How to Make Chocolate Pie
Begin by heating the chocolate and heavy cream until they are smooth and creamy. Add sugar and vanilla, and stir well. You can use the double boiler method to heat the chocolate or the microwave. Once the chocolate mixture is ready, pour it into a prepared shortbread pie crust and finish with homemade whipped cream.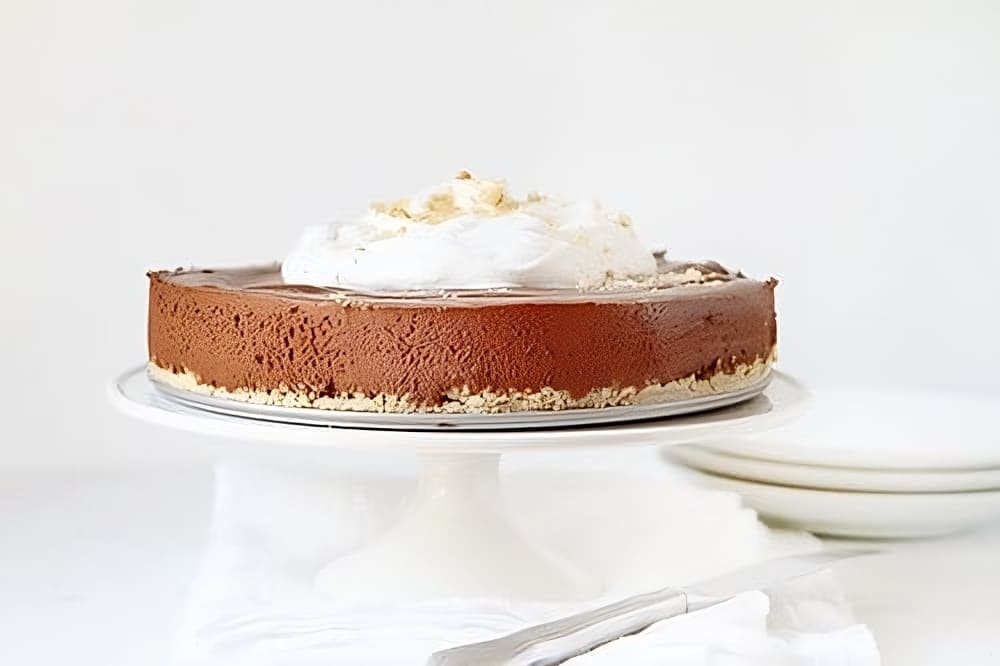 How to Make a Shortbread Crust
Don't worry about buying a shortbread crust when you can make one yourself. All you need are shortbread cookies, butter, and sugar. If you prefer a sweeter crust, add some sugar to the mixture. Different brands of shortbread cookies have varying levels of sweetness, so adjust accordingly. We recommend using Walkers for this recipe, but feel free to use your favorite brand. For a chocolate explosion, try using an Oreo base crust.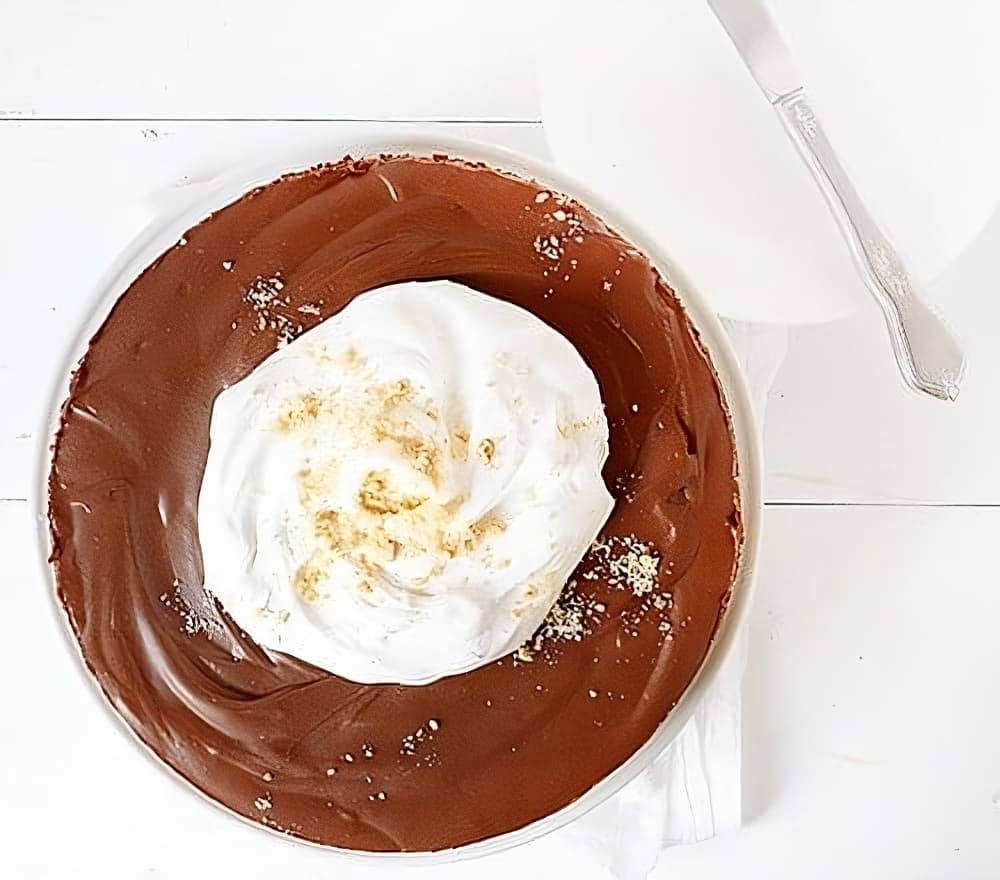 Tips for Chocolate Pie
To get the perfect consistency and flavor, make sure you let the pie chill for the recommended time. This helps the flavors infuse and creates a creamy consistency. When it comes to ingredients, use the best quality you can find. We recommend using good quality semi-sweet chocolate, which has a perfect balance of sweetness and chocolate flavor. You can also use milk chocolate, but be sure to taste it as you go along. If it's too sweet, add a pinch of salt to balance it out.
If you want to make mini-truffle tarts instead of a pie, press spoonfuls of your shortbread crust into mini-muffin tins and bake for about 12 minutes. Once the crust has cooled, fill it with the chocolate pie filling. These mini-tarts are perfect bite-size appetizers for parties.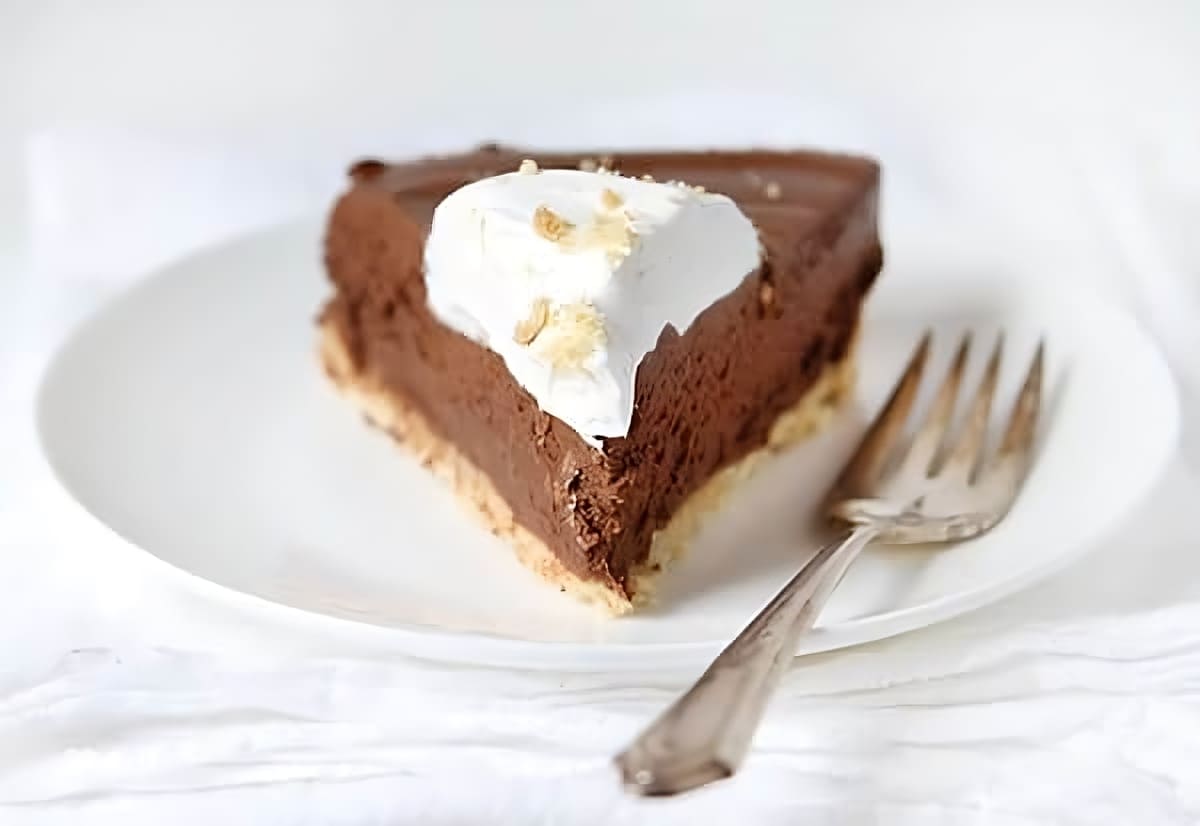 Ingredients
For the shortbread crust, you'll need:
2 cups of crushed shortbread cookies (plus extra for topping)
1/2 cup of melted butter
1/3 cup of granulated sugar (optional)
For the chocolate pie, you'll need:
12 ounces of semi-sweet chocolate chips
1 1/2 cups of heavy whipping cream, divided
1/4 cup of sifted confectioners' sugar
1 tablespoon of vanilla extract
Whipped cream for top of pie (optional)
Instructions
To make the shortbread crust:
Mix the shortbread crumbs, butter, and sugar in a medium bowl until well combined. Press the mixture into the bottom and sides of an 8-inch pie plate (or a 9-inch pie plate for a thinner crust), and set it aside.
To make the chocolate pie:
Combine the chocolate chips and 3/4 cup of heavy cream in a microwave-safe dish. Microwave on high for 1 to 2 minutes, stirring every 30 seconds, until the mixture is smooth. Allow the mixture to cool to room temperature. Stir in sugar and vanilla, and set aside.
In a stand mixer, beat the remaining cream until soft peaks form (3-5 minutes). Remove the bowl from the stand mixer and fold in the chocolate mixture, 1/3 at a time. Carefully spoon the mixture into the crust. Refrigerate the pie for at least 8 hours before serving.
Enjoy your Rich Chocolate Pie!